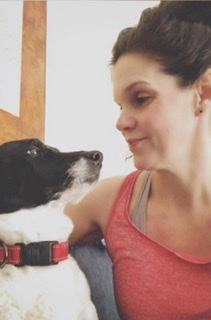 Why did you join GHUTV?
I joined GHUTV to add a newness my fitness journey.
When did you join GHUTV?
2017
Why do you choose to work out with GHUTV rather than other brands?
GHUTV fills my home with the energy, warmth & motivation other brands cannot compare with. The trainers are authentic and specific each workout.
Why is GHUTV one of your go-to fitness resources?
I love GHUTV's simple yet effective training/teaching style. GHUTV gives such a variety of choices. I never bored with the thought of getting in my daily workout!
What is your favorite part of your GHUTV membership?
I have two favorites:
1) I immensely enjoy my GOLD membership – especially the Monday GOLD LIVES.
2) The community of other women in the squad page. The daily accountability we share with one another is beyond inspiring/motivating!
What have you achieved with GHUTV?
• I can lift heavier that ever imagined – 15 lbs!
• I have lost 15 pounds & gained a new appreciation for what my body can do.
• A positive mental attitude (endorphins are life's free antidepressants!)
• I sleep better
• Decreased anxiety
• I stress less
• I'm more mindful of what I feed my body
What would you tell your friends about GHUTV?
I would tell my friends that GHUTV not only helps you reach you fitness goals, it binds you into a family of empowered women who share the same love for exercise.
What is your favorite GHUTV workout?
Any/all Kickboxing!