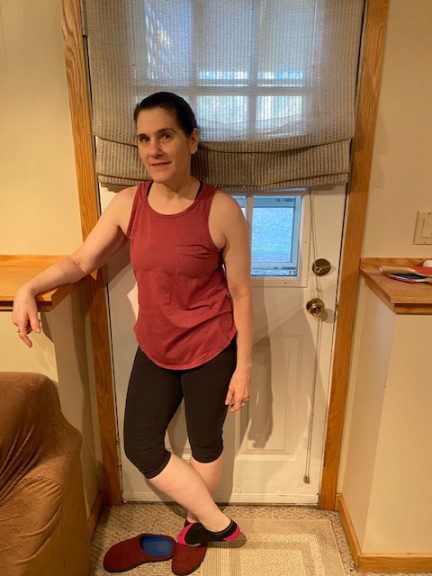 Why did you join GHUTV?
I was looking for an online workout option during the pandemic.
When did you join GHUTV?
I joined GHUTV in June, 2020
Why do you choose to work out with GHUTV rather than other brands?
I loved the variety, the trainers (shout out to Chris Freytag) and the supportive, online community.
Why is GHUTV one of your go-to fitness resources?
There is a ton of variety both in terms of trainers and workouts.
What is your favorite part of your GHUTV membership?
The variety of workouts that are available to me (different types, different trainers, different class lengths), all on my schedule. There is no being bored or getting into a rut.
What have you achieved with GHUTV?
I have returned to a consistent workout schedule just as I had prior to the pandemic. I'm so grateful to have found this incredible fitness resource.
What would you tell your friends about GHUTV?
I would (and do) tell my friends that GHUTV is worth its weight in gold and that if they're looking for variety, flexibility and an amazing community of supportive peers to accompany them on their fitness journey, look no further than GHUTV!
What is your favorite GHUTV workout?
My favorite is probably kickboxing – but then there's also step, interval training, barre, bands – I could go on – hard to pick just one!