Get Healthy U TV is your go-to online resource for workouts, health tips and fitness inspiration—a community where real women get real results and stay motivated.
Our passion is to help you be your most fit self. Fitness is a journey; healthy living is a lifestyle. We want to be your favorite place to get your workout on, learn new health information, and get inspired to try new things. Whether you're new to fitness or a seasoned athlete, we are here to help you reach your next fitness level.
What We Do
Our goal is to help you achieve your most fit self and live a happy, healthy life. Our workout videos are led by fitness expert Chris Freytag and other qualified fitness professionals who give excellent instruction, good form cues, and empower you to believe that "yes U can."
On the website you'll find an entire library of high energy, fun and well-planned workout videos for all fitness levels. We also regularly add brand new videos to give you variety and keep you on track. In addition, you'll find workout calendars to follow and articles that offer authentic advice and information. Our passion is to help you reach your goals—whether it's weight loss, getting healthy, or looking and feeling your best. Make sure to follow our Facebook page—this is a great place to ask questions, share your stories, and connect with your fellow fitness enthusiasts.
Who We Are
Our team at Get Healthy U TV consists of the best in the business of living well, who all take the time to listen to what you have to say. They hand-pick every bit of content on the site to guarantee it is the highest-quality health and fitness material you'll find on the web.
Chris Freytag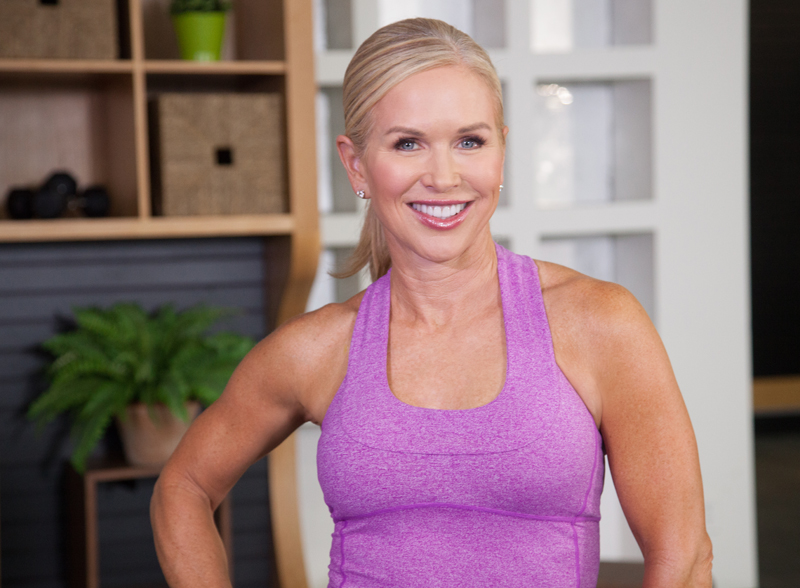 Founder of Get Healthy U TV, Chris began teaching exercise classes more than 20 years ago. She is certified in a number of fitness fields, including Yoga and Pilates. She is an ACE certified Personal Trainer and Health Coach, and is the author of 7 books on health and fitness as well as dozens of DVDs.
Throughout her journey to train people in the benefits of healthy diet and consistent exercise at all ages, Chris has focused on maintaining a positive attitude and developing habits that work.
"We're talking habits that keep you looking and feeling incredible, but don't control your life. If that idea lights you up, you're going to like it here."
Lindsey Bomgren
Lindsey Bomgren is a certified Group Fitness instructor, Personal Trainer, and Barre instructor. She's the blogger and founder behind Nourish Move Love, where she shares all her tips and tricks on how to stay healthy and fit.
Through her Nourish + Move Online Training Program, real food meal plans, and 20 minute workout videos, Lindsey helps women create a lifestyle and body they love. She believes in praying often, eating greens, living actively, and loving wholeheartedly.
Lindsey lives in Minneapolis, Minnesota, but can often be found traveling ocean-side with her handsome husband. She prides herself on being a crazy, fun aunt and loves green smoothies, summer weekends at the lake, and Costco-sized bags of trail mix.
Jennifer Galardi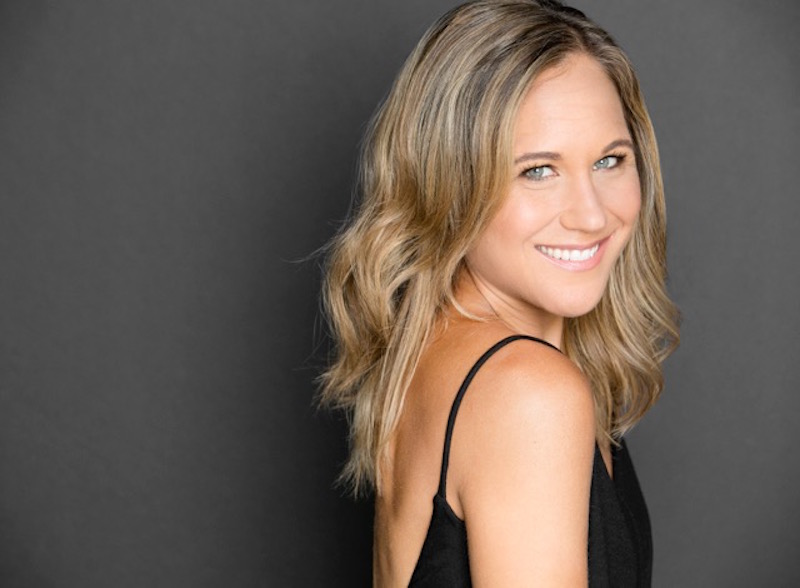 Jennifer Galardi is the founder of livWhole, a company dedicated to healing and happiness through holistic living. By bringing together her knowledge and experience across multiple disciplines, including fitness, nutrition, yoga and meditation, she invites everyone to join her in creating habits and routines to live a purposeful and joyful life in a healthy, balanced body.
As a nationally recognized star of more than a dozen best-selling dance and fitness DVDs, Jennifer is a leading voice in fitness and healthy living.
In addition to her own blog DONE – the blog, she is a regular contributor to the Bowflex Insider blog. A forever student, Jennifer is committed to guiding and empowering modern women through the ancient teachings and wisdom of yoga and Ayurveda.