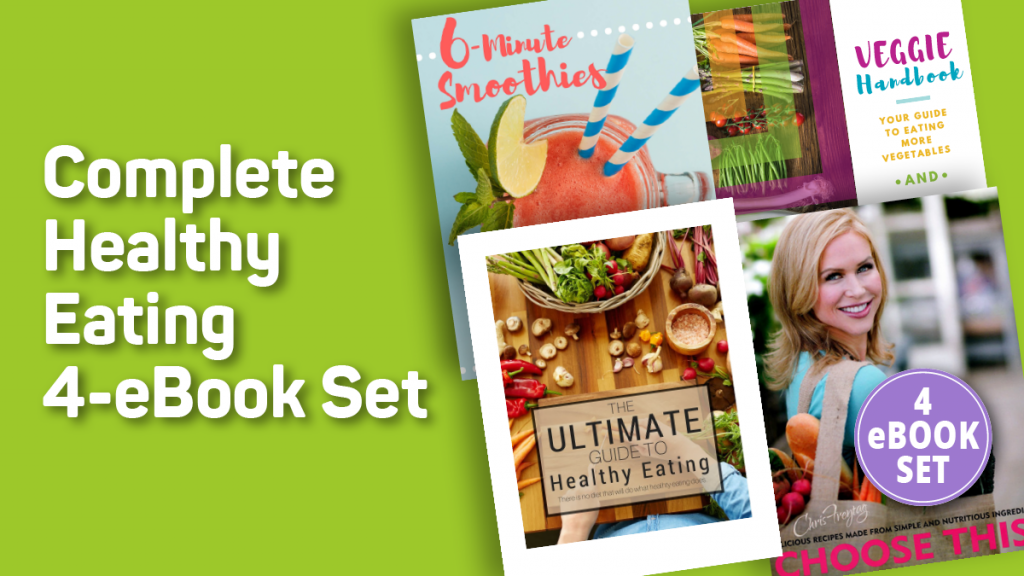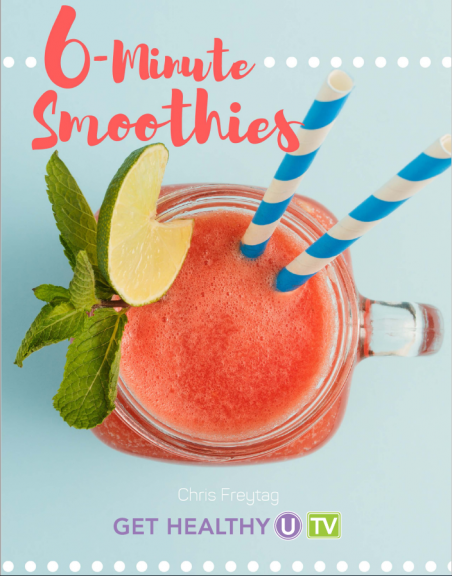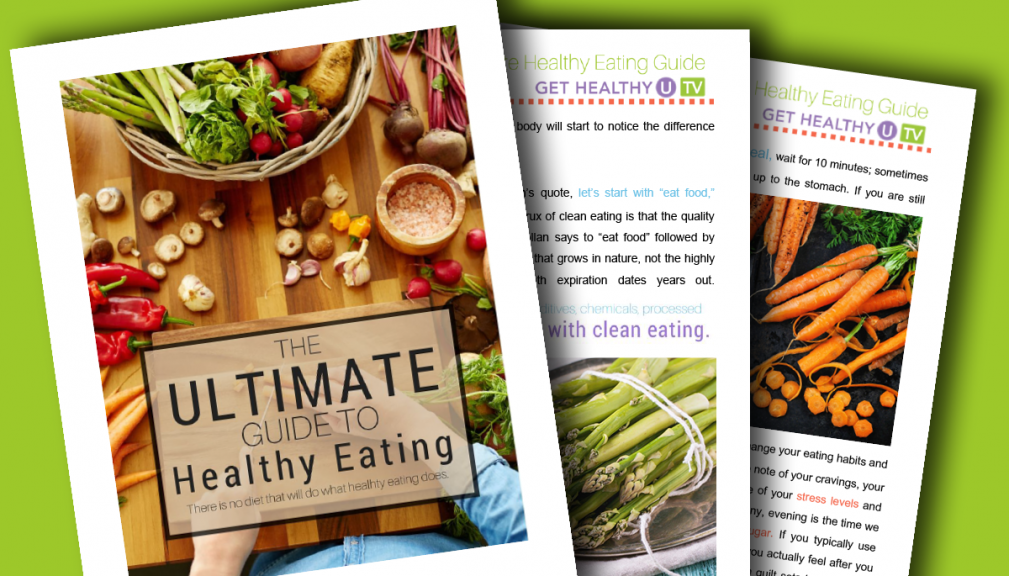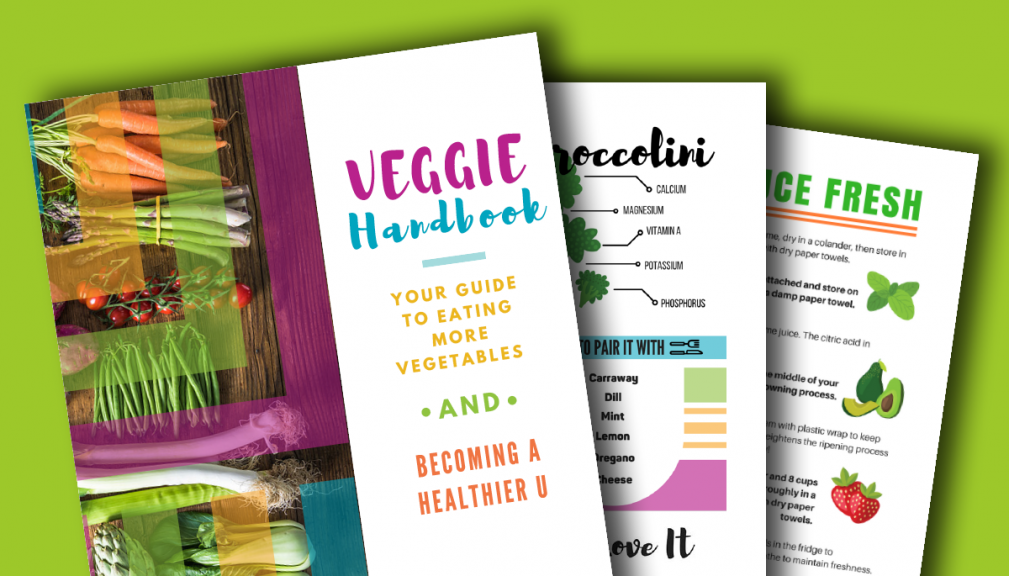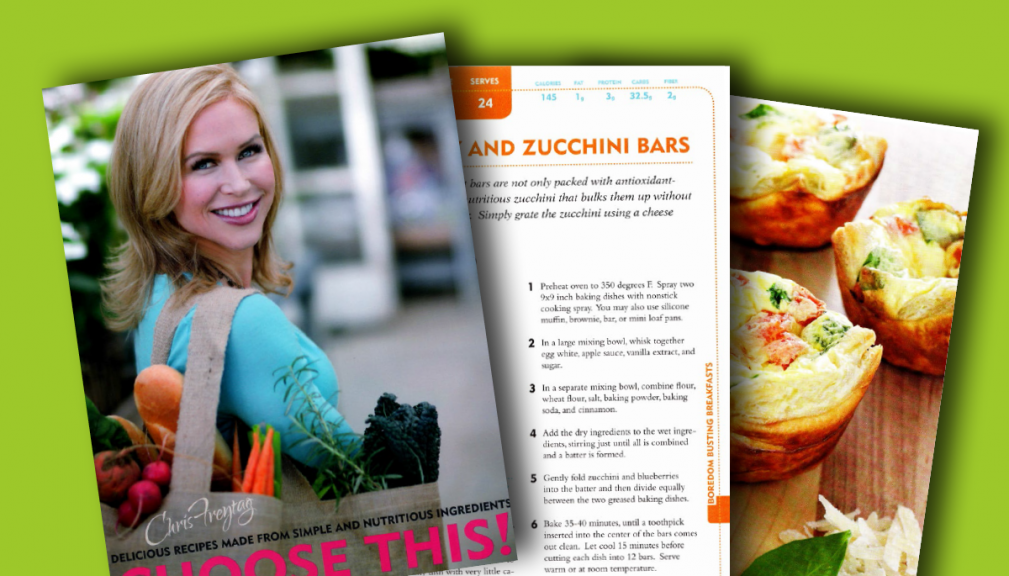 Complete Healthy Eating 4-eBook Set
You Save 60%
T9015F
Description
4-eBook Set: Complete Healthy Eating Collection
The key to eating a healthy diet is not all about limitation or depriving yourself of your favorite foods, but instead being able to have more energy, improving your overall health, and boosting your mood and mindset.
Healthy eating doesn't have to be overly complicated. This set of 4 eBooks will help to get you on track without consuming your life. In total, you'll get 341 pages of tips, tricks and plenty of recipes to help you on your journey. This will help to make a huge difference in the way you feel, think & look.
See below for more detail on each of the 4 eBooks you'll receive. Each is downloadable for you, so you can enjoy on any computer or mobile device, or even print out.
The Ultimate Guide to Healthy Eating eBook
You can exercise all day, but the hard truth is this: You can't out-exercise a bad diet. Eventually, your eating choices will catch up with you. Still, there are so many conflicting theories and diets out there that it can be hard to know how to actually eat healthy in a sustainable manner. The biggest single input that you have in your health, by far, is what you eat!
The Ultimate Guide To Healthy Eating takes the guesswork out of healthy eating by teaching you how to make nutritious choices for life using wisdom that never goes out of style. We'll cover:
– The basics of eating a clean, healthy diet
– How to stock a healthy fridge and pantry
– How organic foods come into play and when it's truly necessary to buy organic
– Why food journaling can change your life
– Sample meal plans that will actually keep you satisfied
– How to carry your new healthy way of life into the real world, where restaurants and social functions can sometimes be deterrents.
This 30-page download covers EVERYTHING you need to know about healthy eating, so you no longer have to wonder if you're making the right choices. This is the easiest key to getting healthy – learn what and how to eat!
30-page Digital PDF eBook Download
Choose This! eBook
Chris has spent years inspiring people to make a healthy lifestyle into an everyday lifestyle, and one thing she has always found to be true: Healthy living starts with healthy eating.
That's why Chris wrote Choose This!, her cookbook filled with delicious recipes – 120 to be exact, beautifully presented to you in over 200 pages. Each recipe is made from simple and nutritious ingredients that you don't have to be a chef to make!
Included are full-page colored photos, easy-to-follow directions, and 11 categories of recipes for easy searching when hunger hits. From breakfasts, lunches, and dinners to appetizers, snacks, and smoothies – you'll have every meal for any healthy lifestyle covered.
And with most desserts less than 200 calories, you can indulge in decadent treats like Pistachio and Cranberry Chocolate Bark and Hunger Busting Peanut Butter Cookies with no guilt.
In addition to the 120 tasty recipes, this eBook includes food facts for over 70 fresh ingredients so that you will know exactly which foods are the healthiest to choose and why!
208-page Digital PDF eBook Download
Veggie Handbook eBook
It's probably not a surprise to you that vegetables are full of nutrients, antioxidants, and key vitamins and minerals that your body needs to function properly. They're known to reduce the risk of many chronic diseases and improve everything from your digestion and cholesterol to your skin and mood! But did you know that 87 percent of us are not reaching the recommended daily amount of 2-3 cups of veggies per day?
Getting those servings in can be tough, which is why you need this comprehensive guide of creative, unique, yet simple ways to prep and cook every veggie under the sun. This 62-page eBook goes over each and every vegetable, it's nutrition profile, how it can benefit your body, and then delicious ways to cook with it! Learn how to seamlessly incorporate healthy veggies into your everyday meals with the ULTIMATE guide to the best thing for you!
INCLUDED IN YOUR E-BOOK:
– 28 Different Veggies—each with its own nutrition profile and list of benefits
– 3 ways to prepare each veggie
– How to pick, prep, cut, and wash different veggies
– Tips on how to keep your product fresh
– Easy tips for meal prep
Get all the information you'll ever need to make getting your daily veggies second-nature and truly delicious. Make friends with veggies and change the way you eat and the way you feel!
62-page Digital PDF eBook Download
6-Minute Smoothies eBook
If you're looking for the easiest, most delicious way to incorporate more fruits, veggies, and superfoods into your diet, smoothies are for YOU!
6-Minute Smoothies contains everything you want to know about making smoothies. From kitchen equipment to ingredients and of course delicious recipes, this 41-page eBook will save you time and ensure you start your day in a healthy way.
This beautiful and easy-to-follow e-book includes 26 yummy smoothie and smoothie bowl recipes that you can make in 6 minutes or less! GHUTV coaches have enjoyed smoothies for over a decade, and love to experiment with ingredients and flavors. The 6-Minute Smoothies eBook is the ultimate guide and recipe book of delicious smoothies you can drink morning to night.
Chris Freytag and her friends at Real Food Dietitians have worked hard to put this eBook together to bring you delicious and nutritious smoothies that meet your needs and are easy to make!
41-page Digital PDF eBook Download