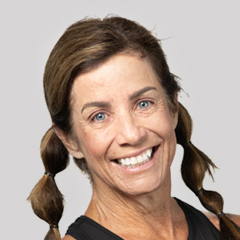 GOLD Cardio + Core Burner 4
Shelly Hawkins
Join us for this Get Healthy U TV workout, exclusive to those with GOLD membership! Shelley Hawkins will take you through this fourth version of Cardio Core Burner. It's a circuit workout to target your entire core and increase the heart rate with some fun cardio drills. We will rotate through traditional ab work, all kinds of planks and cardio moves! No repeaters and lots of fun!
Level: All Levels
Equipment: Mat, dumbbells (light and medium)
Instructor: Shelley Hawkins
In order to view this class, be sure to visit this page while logged in to your GOLD member account. Want to stream this workout to your TV? Here is how to do it.
THIS EVENT IS ONLY AVAILABLE FOR GHUTV GOLD MEMBERS

Popular GOLD Workouts videos
Explore videos by Shelly Hawkins