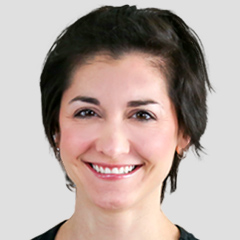 GOLD Walk & Sculpt 4
Leah Zahner
Join us for this Get Healthy U TV workout, exclusive to those with GOLD membership! This is our 4th Walk and Sculpt GOLD workout! You all love the indoor waking because it's fun, burns up calories and is easy on the joints! You guessed it, indoor walking is like marching with some fun foot work, knee lifts and other patterns. This low impact workout will incorporate circuits of cardio and weight training. If you are a beginner, you will love this workout. If you are more advanced, grab some heavier dumbbells for a challenge!
Level: Beginner, Intermediate
Equipment: Dumbbells
Instructor: Leah Zahner
In order to view the Live Class, be sure to visit this page while logged in to your GOLD member account. Want to stream this workout to your TV? Here is how to do it.
THIS EVENT IS ONLY AVAILABLE FOR GHUTV GOLD MEMBERS

Popular Live Class videos
Explore videos by Leah Zahner