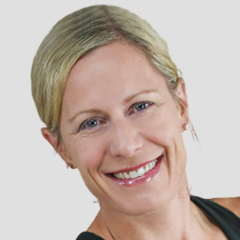 Tone Every Zone Walking Workout
Jodi Sussner
If you love to walk but also want to shape and tone your muscles then this power walking workout we call Tone Every Zone is just the plan for you! Using some light hand weights you will tone the muscles all over your body plus burn lots of calories with the indoor power walking workout! The great thing about walking is that it's good exercise for everyone! If you are just starting out or getting back into a workout routine this will be perfect! If you already walk but need a little change of scenery and some added motivation, then this is for you! Just give it a try and if you love it and want more of the same we have a great walk and tone program with lots of fun workouts like the walk and sculpt workout called Walk and Tone to the Max!
In this power walking workout join trainers Jodi Sussner, Chris Freytag and Lindsay Bomgren for this fun combo workout that tones your muscles and boosts your heart rate all in the comfort of your own home. Jodi and Lindsay will use the weights to show you some great toning moves while Chris leaves the weights out and gives you the options for just range of motion only. If it has been a long time since you picked up weights don't be intimidated! Try a few of the moves with Jodi and Lindsay then feel free to put the weights down and follow Chris for the rest of the workout. You decide! So what will you do with those weights? Bicep curls and tricep presses for arms, overhead presses and raises for shoulders, rows for your back and so much more!
This workout is a power walking workout, but your feet will be doing more than just walking. Heel digs, side steps and knee lifts are just a few of the different varieties of moves that will keep things fun and interesting! And yet you can stay right in your living room and work up a great sweat. Try it a few days a week and then sprinkle in another great low impact upper body routine from our incredible low impact LIFT series. Happy walking everyone!
Level: All Levels
Equipment: Light Dumbbells, Mat
Instructor: Jodi Susner
Popular All Videos videos
Explore videos by Jodi Sussner