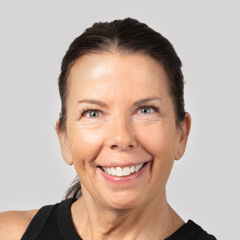 Fat Burning Beginner Workouts: Beginner Easy Yoga Flow
Patty Knudsen
This Fat Burning Beginner Yoga workout is perfect for beginners; for those of you looking to lose a significant amount of weight; and for those of you who are returning to exercise after a period of time off.
This yoga practice is perfect for beginners and also useful for those looking for slow, mindful, back to basics movements. Patty Knudsen will do lots of good cueing and explaining of each yoga pose and movement, so you feel safe and comfortable. Patty keeps a nice pace while focusing on form to improve flexibility and build strength. You will focus on breathing and body awareness throughout the practice.
We want to get you started on your exercise journey and keep you motivated instead of feeling defeated. Movement and strength is a huge part of losing weight and becoming more fit. YES YOU CAN is our motto and this yoga workout is the perfect pace and place to start.
If this workout was your speed, check out our Beginner Yoga Flow Workout and our Fat Burning Beginner Cardio Workout next!
Level: Beginner
Equipment: Mat
Instructor: Patty Knudsen
Popular Yoga/Flexibility videos
Explore videos by Patty Knudsen