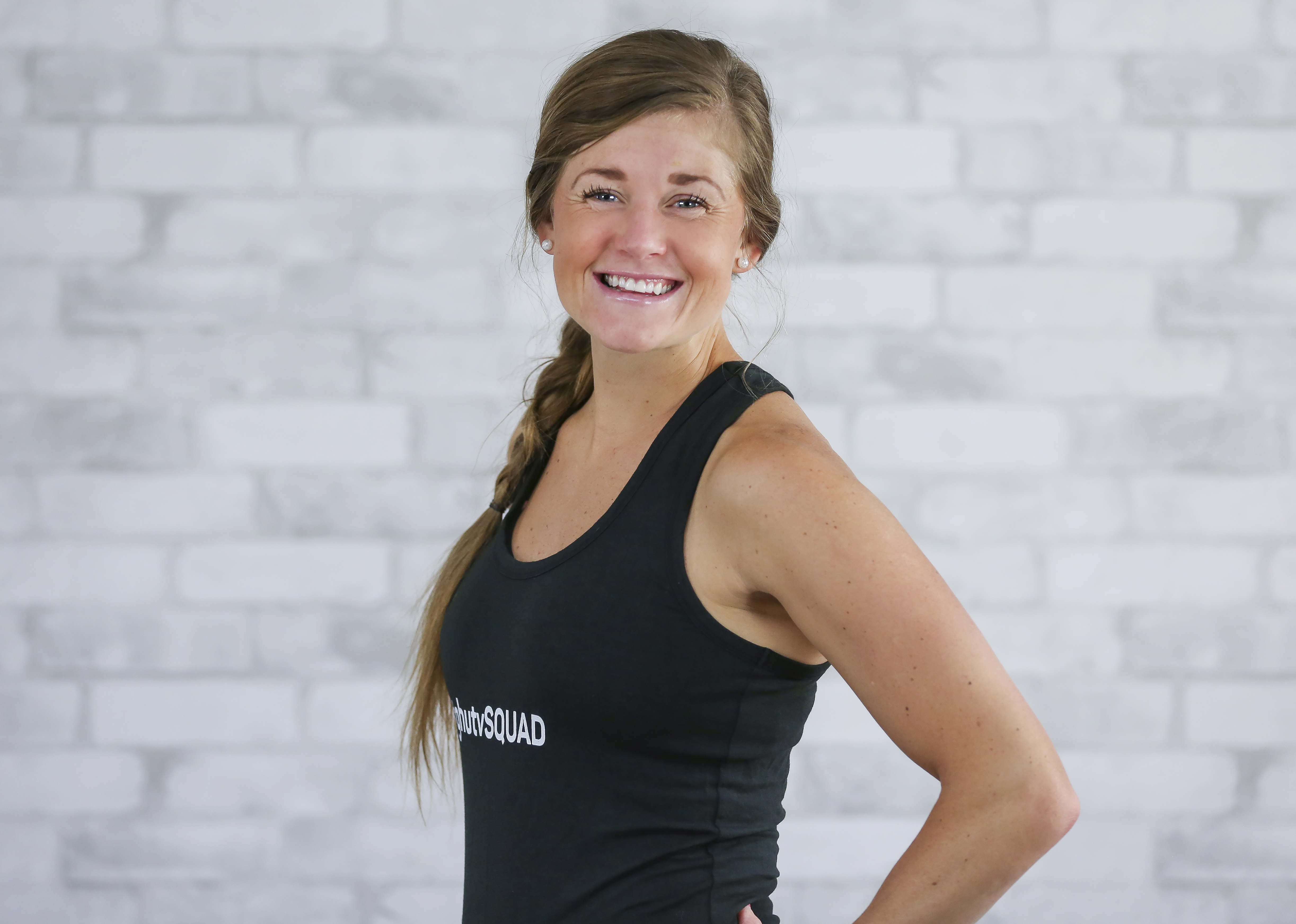 Lindsey Bomgren is a certified Group Fitness instructor, Personal Trainer, and Barre instructor. She's the blogger and founder behind Nourish Move Love, where she shares all her tips and tricks on how to stay healthy and fit.
Through her Nourish + Move Online Training Program, real food meal plans, and 20 minute workout videos, Lindsey helps women create a lifestyle and body they love. She believes in praying often, eating greens, living actively, and loving wholeheartedly.
Lindsey lives in Minneapolis, Minnesota, but can often be found traveling ocean-side with her handsome husband. She prides herself on being a crazy, fun aunt and loves green smoothies, summer weekends at the lake, and Costco-sized bags of trail mix.
Try one of Lindsey's free ten minute workouts right now! Join Lindsey for our awesome 10-Minute Butt and Abs Video. This amazing abs and glutes workout is exactly what it says it is!
Work out with Lindsey:
Barre Sculpt
Metabolic Reboot
Bodyweight Fusion
Baby Bump Fitness System
Indoor Power Walking
10 Minute No Running Cardio Workout
10 Minute Butt and Back Workout
10 Minute Barre Core Workout
Low Impact Barre Cardio Workout
10 Minute Upper Body HIIT Workout
10-Minute Barre Strength Workout
10-Minute Abs and Glutes Workout
10-Minute All About the Upper Body Workout
10 Minute Back, Bicep, Tricep Workout
10-Minute Chest and Shoulder Workout
HIIT It Hard
Barre Strong: Total Body Sculpt and Shred
Barre Strong: Bodyweight HIIT Workout
Barre Strong: Barre Arms and Abs Workout
Barre Strong: Lower Body Barre Workout
GOLD LIVE Class: Butt + Legs + Thighs
GOLD LIVE Class: Arms & Abs
GOLD LIVE Class: Barre Boxing 1
GOLD LIVE Class: Barre Boxing 2
GOLD LIVE Class: Blended Barre
GOLD LIVE Class: Buff Body Yoga 2
GOLD LIVE Class: Buff Body Yoga 3
GOLD LIVE Class: Cardio + Core Tabata
GOLD LIVE Class: Walk & Sculpt 2
GOLD LIVE Class: Walk & Sculpt 3 with the Medicine Ball
GOLD LIVE Class: Glider Barre 1
GOLD LIVE Class: Glider Barre 2
GOLD LIVE Class: 40-30-20 HIIT 1
GOLD LIVE Class: 40-30-20 HIIT 2
GOLD LIVE Class: 40-30-20 HIIT 3
GOLD LIVE Class: CRT 2 (Cardio Resistance Training)
GOLD LIVE Class: Upper Body Max out
GOLD LIVE Class: Triple Threat 2
GOLD LIVE Class: Barre Strength
GOLD LIVE Class: Rhythmic Repetitions
GOLD LIVE Class: Medicine Ball Bootcamp 2
GOLD LIVE Class: Kettlebell AMRAPS
GOLD LIVE Class: Resistance Band Boot Camp 3
GOLD LIVE Class: No Repeater Strength + HIIT Workout
GOLD LIVE Class: No Jumping Strength 2
GOLD LIVE Class: Mini Band Barre 1
GOLD LIVE Class: Mini Band Barre 2
GOLD LIVE Class: Mini Band Barre 3
GOLD LIVE Class: Power Barre 1
GOLD LIVE Class: Beginner GOLD Starting Strength 2
GOLD LIVE Class: Beginner GOLD Bodyweight Bootcamp
GOLD LIVE Class: Beginner GOLD Kettlebell
GOLD LIVE Class: Beginner GOLD Barre 1