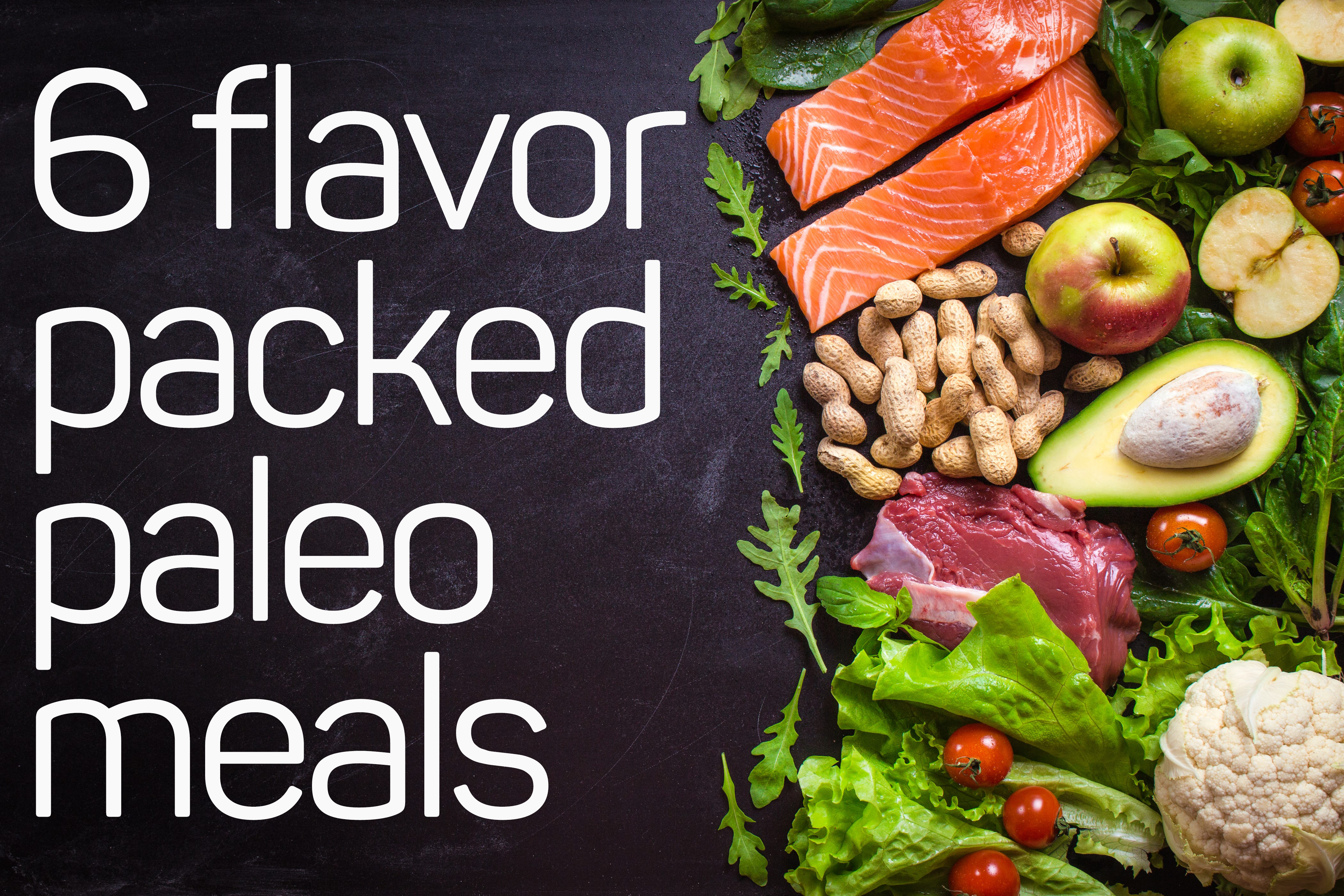 Maybe you've heard of people "going Paleo" before, or maybe you steer clear of specific diets altogether. But either way, incorporating more Paleo meals into your week is a healthy idea. Why? Paleo recipes focus on lean proteins, fruits, veggies, and healthy fats from nuts, seeds, fish, and grass-fed meat. Getting well-balanced meals with these nutrients can help you stay fuller, longer, and fuel your workouts—especially if you're strength training! Try one of these six delicious Paleo meals and you might find some new favorite recipes for breakfast, lunch, and dinner.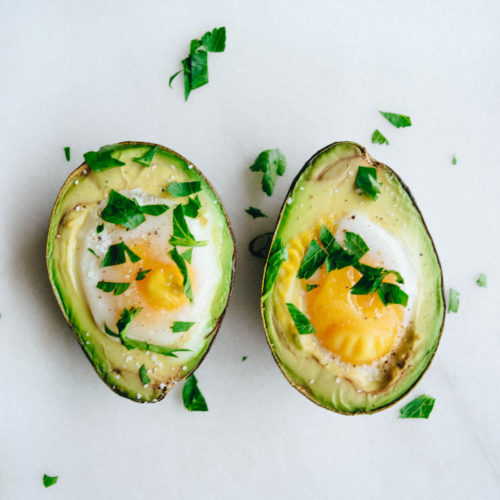 Hesitant-cooks, this one's for you: this recipe is so easy, it literally takes two ingredients and a few optional toppings. If you have avocados and eggs on hand, you can whip up this super easy Paleo recipe that works perfectly as a protein-packed breakfast or a nourishing post-workout meal. You can pop it in the oven while you finish getting ready in the morning or while you're showering off after your workout.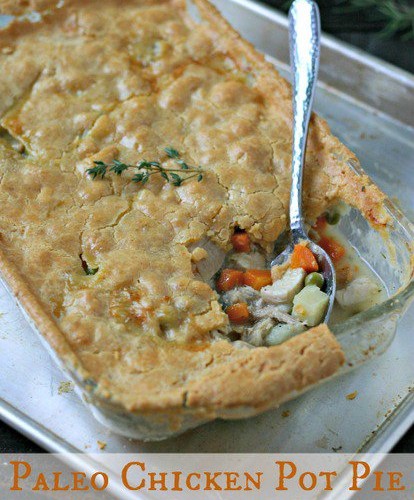 We all crave comfort food from time to time, but that doesn't mean you need to fall for overly processed frozen versions! This homemade version is Paleo-friendly, gluten-free, and full of tons of healthy veggies and flavor that will have your family clamoring for seconds! Bonus? This recipe freezes well, making it the perfect make-ahead meal for busy weeknights when you want something fast but healthy.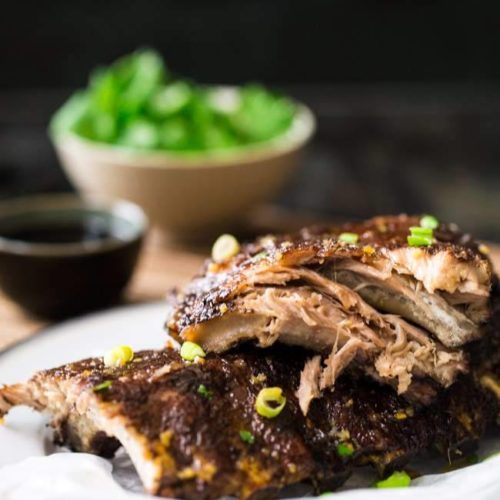 Want a healthy, protein-packed recipe that's as crave-worthy as it is nutritious? These oven-baked ribs boast tons of flavors from Asian spices, a bit of honey, and other seasonings. They're lower in calories and sugar than the average BBQ rib recipe and we think they might become you're new favorite BBQ go-to. The best part? These take only 15 minutes to prep.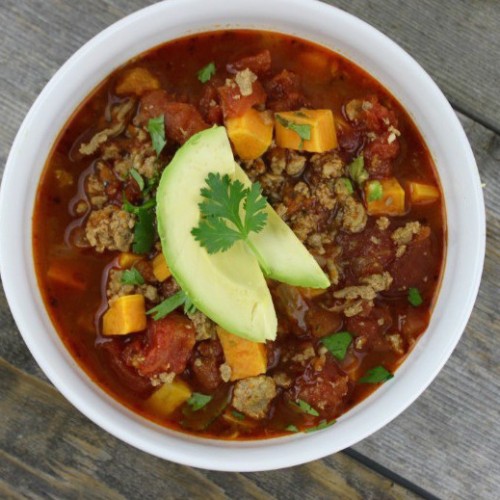 Swapping out sweet potatoes for beans, this Paleo-friendly, dairy-free, and gluten-free recipe is packed with flavor! The chipotle powder lends a bit of spice to the dish while ground turkey and tomatoes make this a filling meal that will tide you over without weighing you down. If you're not totally Paleo, you can also add in a can of black or pinto beans to the recipe; it will give you a bit more fiber.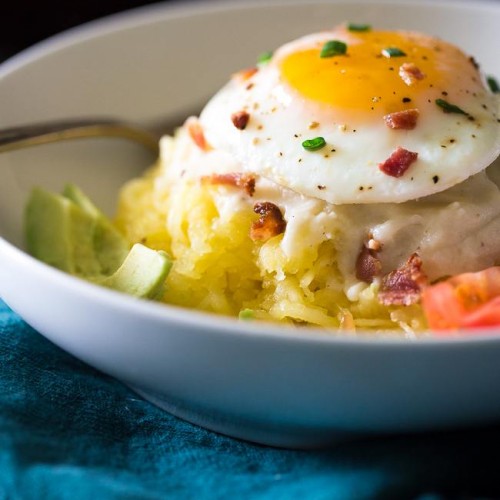 Spaghetti squash is a great pasta-alternative, but this recipe also adds a cauliflower Alfredo sauce, which is still creamy and delicious without being high-calorie and too fatty. Prep this easy recipe for a weeknight meal or even a fun breakfast—it's full of protein and healthy fats to keep you full and satisfied no matter what time of day you enjoy it.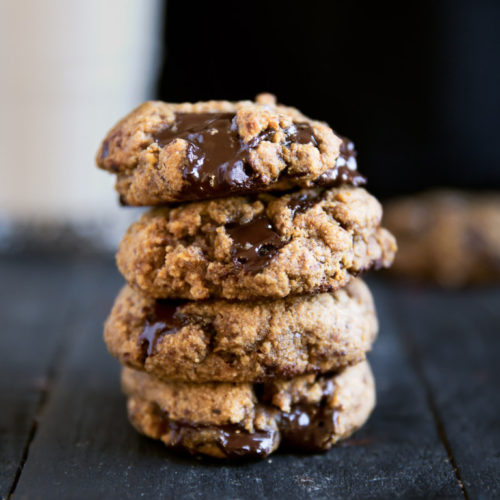 You can have your dessert and eat it too with these melt-in-your-mouth Paleo chocolate chip cookies. With just five minutes of prep you can get these ready for the oven—and the best part is they're low on sugar and totally grain-free, too! A little coarse sea salt and plenty of ooey-gooey dark chocolate make these cookies an instant-favorite.
What's your favorite paleo meal? Let us know in the comments below!