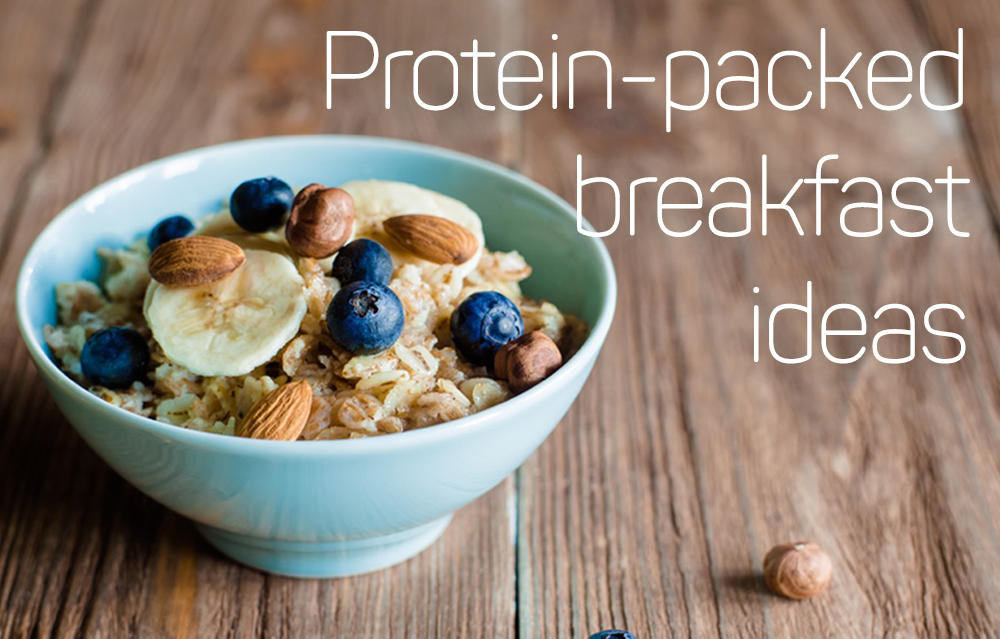 Stop us if this sounds familiar: you're short on time in the morning, so you reach for a measly granola bar, a pastry, or maybe just plain old coffee as you rush out the door. You know that eating breakfast can help you lose weight by jump-starting your metabolism for the day, but you're fresh out of ideas on how to fit in a nutritious breakfast before your commute. So you stick with something quick, dirty, and unsatisfying.

In short, you're stuck in a breakfast rut. And that isn't just damaging to your morning; it can have a ripple-effect on your eating choices for the rest of the day.Because let's face it: if you start out the day on a bad dietary foot (we're looking at you, break room doughnuts), then you're more likely to cave to other cravings throughout the day. But if you start with a protein-packed breakfast—one that actually fills you up— you'll be more satiated, more energized, and more likely to make healthy, portion-controlled food choices throughout the day.
So consider this your wake-up call: we're here to help snap you out of your breakfast rut and get you back on track! When you want a healthy, high-protein breakfast to fill you up, look no further than these seven protein-packed breakfasts.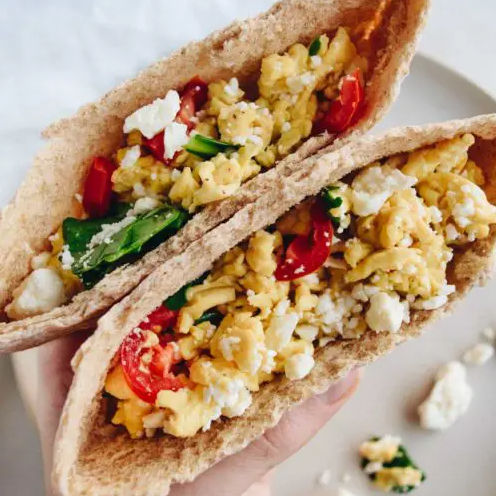 This Mediterranean Breakfast Pita is one of my favorite "Brinner" recipes! Yes, Brinner—breakfast for dinner. On those nights where you're exhausted and need something quick, this is a healthy and delicious meal that just takes a few minutes. You could add in whatever ingredients you like in an egg scramble or omelet, but I love this combo! An easy low-carb meal filled with protein and tons of fresh vegetable flavors.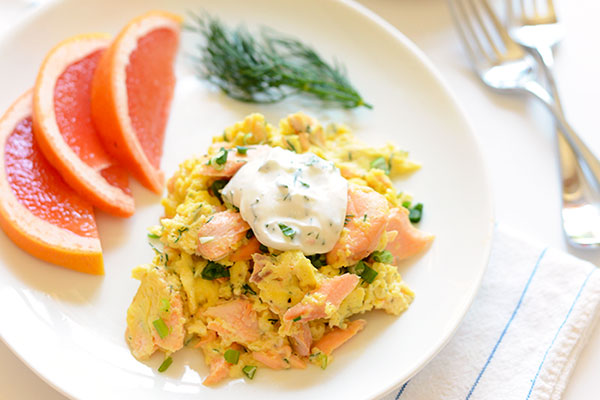 Ten minutes is all it takes to make this flavorful scramble, full of protein and healthy fats from both the eggs and salmon. Add in some fresh dill and a special Greek yogurt topping, and you've got a mouthwatering breakfast that will give you plenty of energy to tackle your day.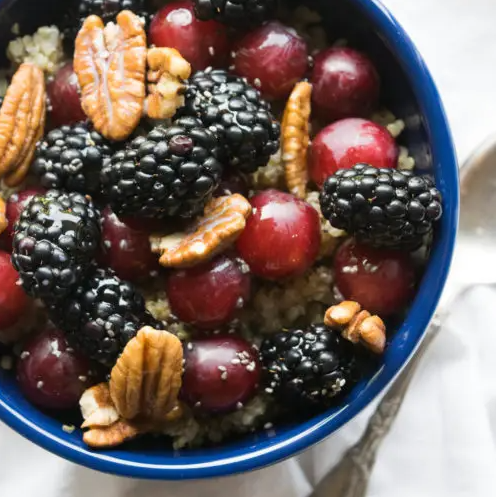 I love quinoa, and this is the perfect meal prep recipe for quinoa lovers! I make a big batch weekly and keep it in the fridge to have on hand. You can use what you have or make it according to this recipe using almond milk for added vanilla flavor. I sometimes add in nuts, Greek yogurt, a drizzle of honey, and even chia seeds for a little extra zip! This breakfast recipe leaves you satisfied as is it's full of protein, is delicious, and gives you tons of energy to shine for the day!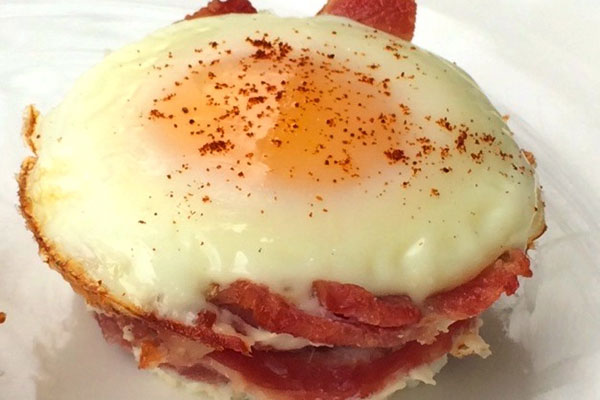 A fast-food egg sandwich packs an astonishing amount of calories, unhealthy fat, and sodium. But when you make them yourself—using turkey bacon and eggs in a muffin tin for ultra-easy prep—you get a protein-packed meal that clocks in at just 110 calories per muffin. This is a great breakfast to prep for a group too, as you just layer the turkey bacon and the eggs in the muffin tin and then bake for 15 minutes!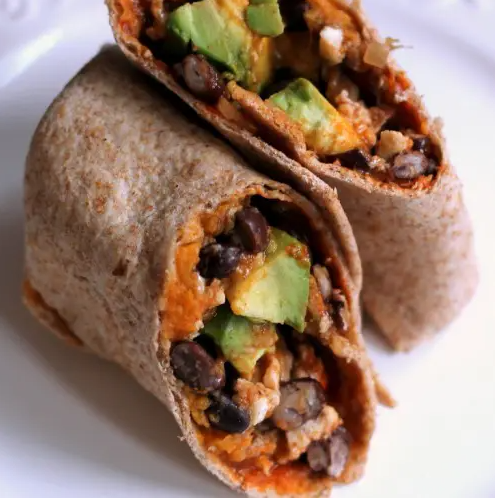 These healthy breakfast burritos are stuffed with sweet potatoes, black beans, egg whites, and avocado. They freeze well and are simple to heat up in the microwave. So, this is a perfect on-the-go breakfast for busy mornings. Plus, these burritos are packed with protein and fiber, which will keep you and your loved ones full and energized all morning!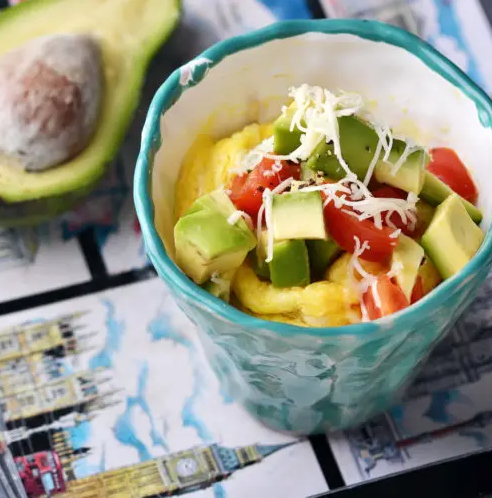 This recipe evolved from a friend of mine who would make an egg in a mug in college. This easy-to-make breakfast is full of protein and vegetables that'll keep you full and energized throughout the day! You can add whatever ingredients you enjoy, but this Mediterranean version is delicious! This is a the perfect meal-prep breakfast, as you prep the veggies the night before and you'll have a hot delicious omelette in two minutes—and no clean up!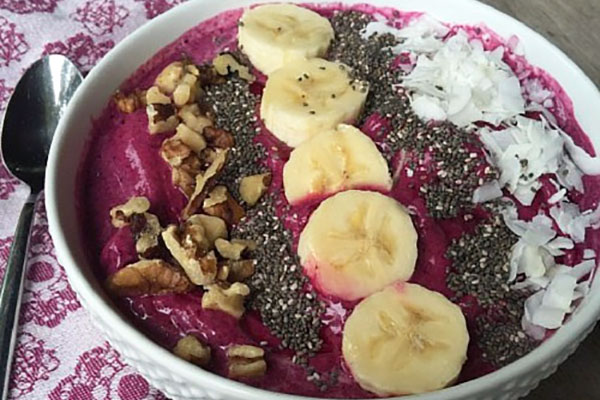 At over 20 grams of protein (and 220 calories), you'll be full, focused, and guilt-free all morning with this pretty purple smoothie bowl. It's also chock-full of immune-boosting antioxidants and nutrients from beets and berries, making it a must-try breakfast in any healthy home.
If smoothies and smoothie bowls are your favorite way to start the day, be sure to check out the 6-Minute Smoothies recipe E-Book from Get Healthy U. It's packed with 26 nutritious recipes for quick smoothies every morning!