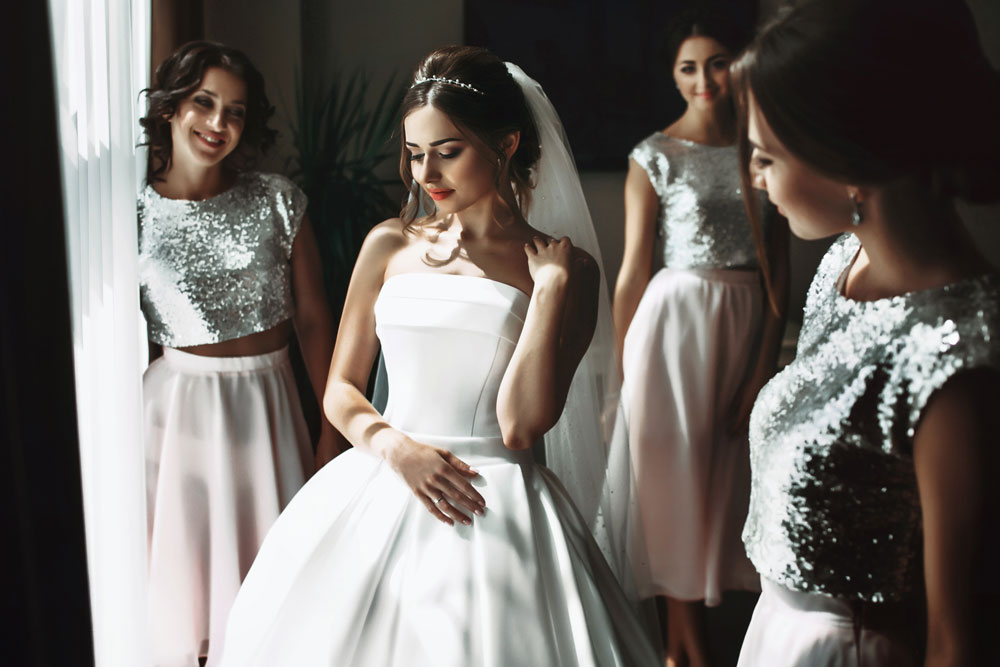 Whether you're getting ready to walk down the aisle in the white dress of your dreams or stand out as a beautiful bridesmaid, let's face it: everyone wants to look her best for a wedding. But how do you fit in heart-pumping workouts when you have a million other things to take care of – from the guest list to menu planning? Have no fear! Bridal Bootcamp is here!
This 28-day calendar will help you get in shape with a combination of bodyweight workouts that torch calories and tone you head to toe. Since life gets extra busy when you're getting ready for a wedding, we've laid out exactly what workouts to do every day for 28-days – no guesswork required! This program is not designed to be time-consuming, but rather, to focus on being consistent with high intensity workouts so you look toned, sleek, and sexy for your special event.
If the big day is months away, you'll be able to use this calendar over and over – but if you've put off working out and your wedding is around the corner, this 28-day calendar is also your best resource! There's no equipment needed, so you can fit these workouts in anywhere, at anytime. There are no rest days included, but harder workouts are balanced out with lower-intensity yoga and Pilates routines the following days to give you a well-balanced yet results-driven program.
The 28-day Bridal Bootcamp calendar of workouts provides everything you need to look your best, including:
Calorie-burning cardio
Strength training to tone your muscles
Ab-flattening core exercises
Yoga and Pilates to give you a long and lean physique
All of these workouts combine to completely transform your body and tone you head to toe. So are you ready to get in shape and start sweating for the wedding? Let's get started!