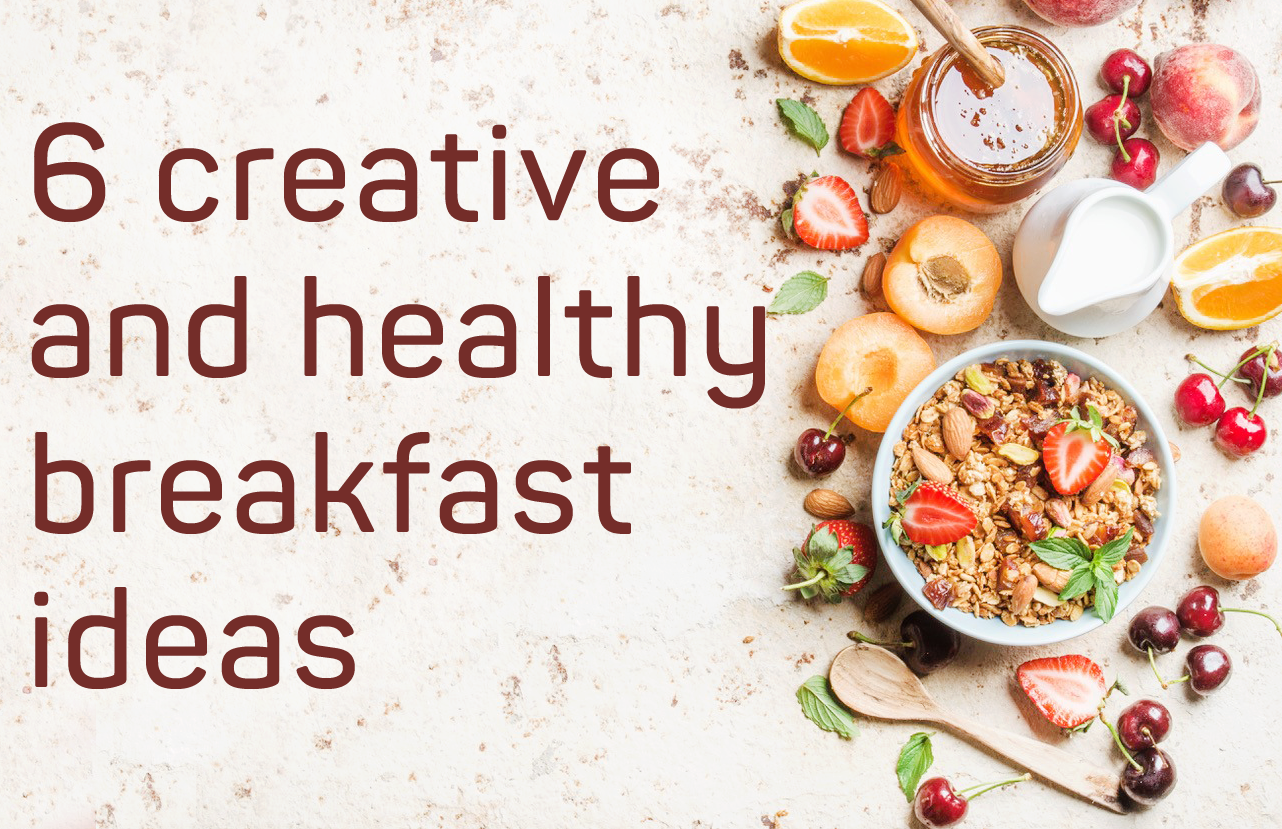 You've probably been told countless times that "breakfast is the most important meal of the day" and yes—that's a given. What's not as simple? Knowing how to make a healthy breakfast that's actually appealing. The key to getting a healthy breakfast each day is mixing it up with these healthy breakfast ideas that are just as delicious as they are nutritious, so you don't fall into a breakfast rut and decide that a box of glazed doughnuts are the way to go. (Been there, done that.) Here are six healthy—non-boring—breakfasts to keep in your rotation.
Forget eating muffins with tons of added sugar first thing in the morning; these healthy muffins are naturally sweetened with banana and a hint of maple syrup and serve as the perfect way to start your day. Full of fiber, vitamin A, and healthy fats, they'll fill you up more than the average baked good but clock in at around 150 calories per muffin! Plus, the macadamia nut topping adds a welcome crunch in every last bite.
Some mornings, simplicity is king. When you need a quick, healthy breakfast that won't take long to prepare, baked avocado eggs are your new best friend. All you need are two eggs, an avocado, and optional toppings like salt and pepper, chopped herbs, or a little shredded cheese. When your avocado eggs are done baking (it only takes 15 minutes!) you'll have a savory, satisfying breakfast that's loaded with fiber and protein to keep you full all morning long.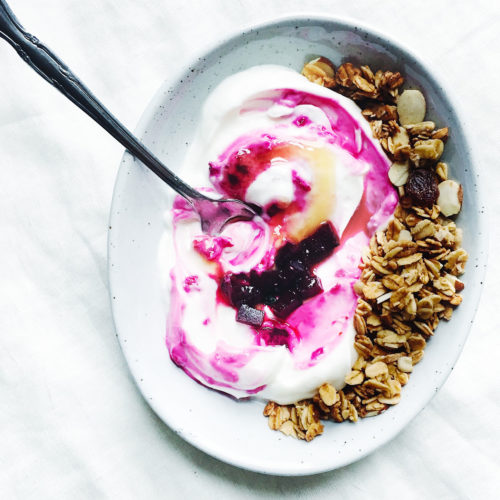 What's gluten-free, smooth and crunchy, slightly sweet and completely delicious? This easy recipe for a sweet beet yogurt bowl with granola takes just five minutes to make and serve, and acts as the perfect base for a healthy, active morning. All you'll need are roasted beets, honey, Greek yogurt, granola, and a little cardamom. Beets are nutrient-rich—and not to mention, they add a lovely pink flair to any breakfast.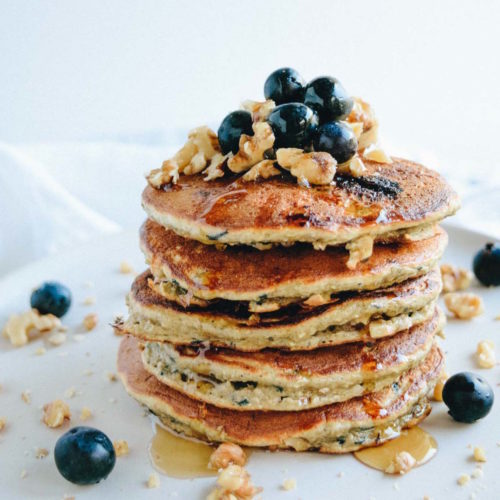 When it comes to the most mouthwatering breakfast ideas, let's be honest: a fresh stack of pancakes tops the list. Gooey, sweet, and the perfect placeholders for gobs of maple syrup, pancakes are what breakfast dreams are made of. Unfortunately, most pancake batter is loaded with artificial ingredients and added sugar without a lot of nutritional content. Not these babies! This recipe for blueberry walnut pancakes gives you plenty of protein (18 grams to be exact!) from some added protein powder. Plus, you'll make the pancakes using oats, a banana, blueberries, walnuts, and a few other simple ingredients that you can totally pronounce.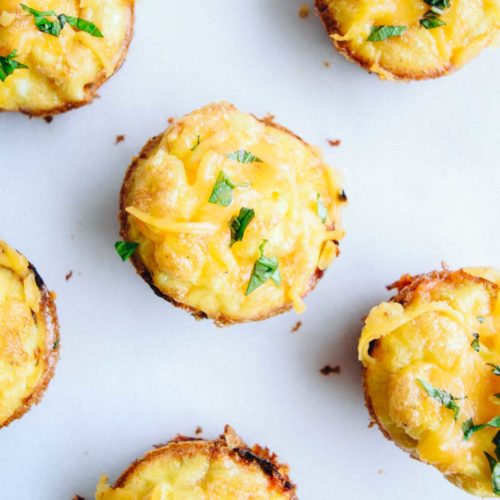 These little egg cups are as tasty as they look—and at just 91 calories a cup, having a few of these on hand in the morning is an easy and low-calorie way to start your day. We used sweet potato tater tots to form crunchy cups and then filled them with eggs, cheese, and other simple ingredients. These would make a great weekend breakfast idea too, served with some fresh fruit and a bowl of granola with low-fat milk or almond milk!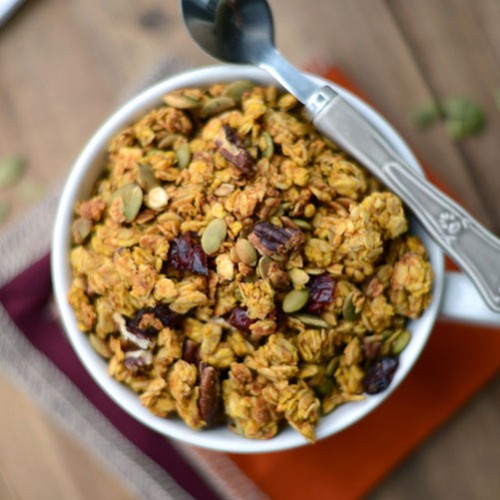 Add a little crunch to your morning with this totally addictive maple pumpkin granola with pecans! Made with gluten-free oatmeal, dried cherries, pumpkin puree, maple syrup, and more, it's all-natural without being overly sweet. This crunchy granola goes perfectly atop some low-fat Greek yogurt or even in your morning smoothie.
What's your favorite breakfast recipe? Let us know in the comments below!

For more great recipe ideas, make sure to check out our fast and easy recipe videos!