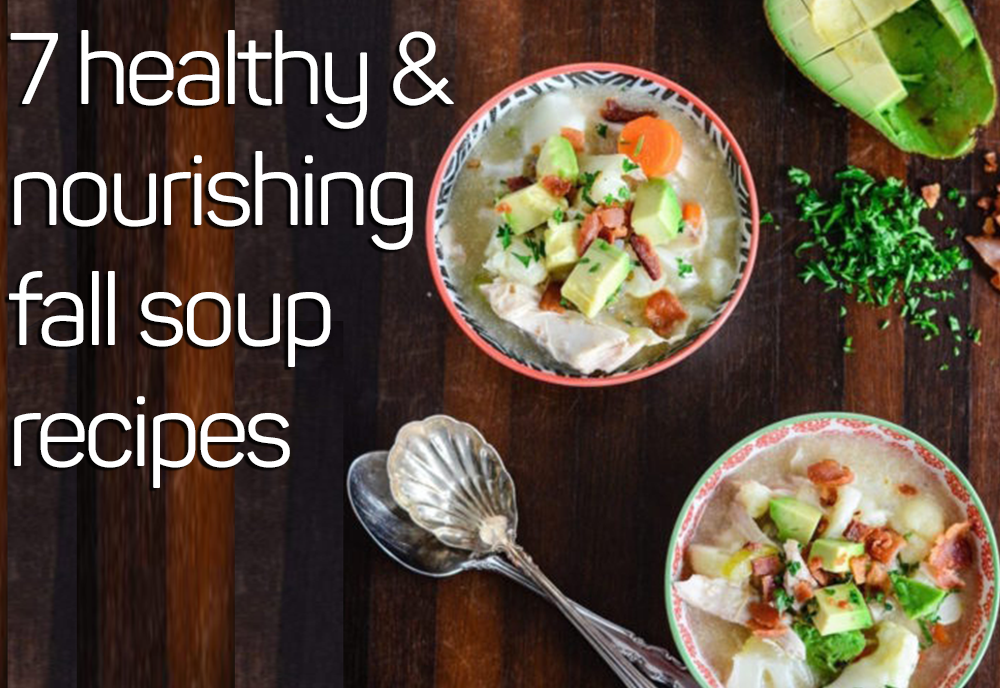 Fall is in the air and with it comes crisp air, cozy sweaters and comfort foods. But just because you're craving hearty soups and casseroles doesn't mean you get to exclusively eat calorie-laden meals that will leave you feeling stuffed. Here are seven healthy fall soup recipes that will fill you up without filling you out. Bonus? Some are slow-cooker recipes, meaning you can set-it-and-forget it so a healthy soup is just a few simple steps away. Whether you pack them for lunch, serve them with a side, or make them for a family dinner, each of these soup recipes are perfect for those chilly fall days when you want a hot but healthy meal.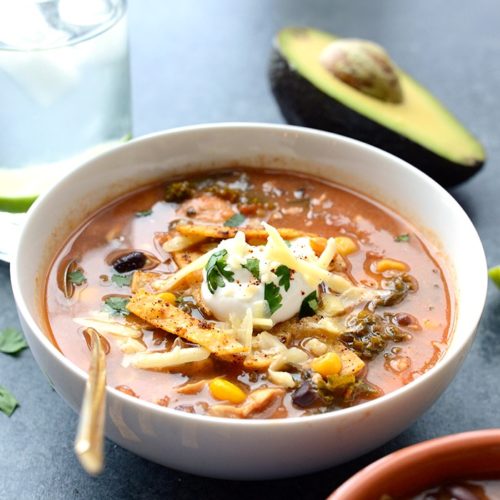 This flavorful chicken tortilla soup is full of flavor but low in fat, plus it's packed with protein to keep you satisfied. It's the perfect hearty soup to cozy up to at the end of a long day, and it packs enough of a kick to keep you from dinnertime boredom. Prep all your ingredients ahead of time and toss into your crock pot or slow cooker for a satisfying soup hot and ready when you get home from work. Get the recipe >>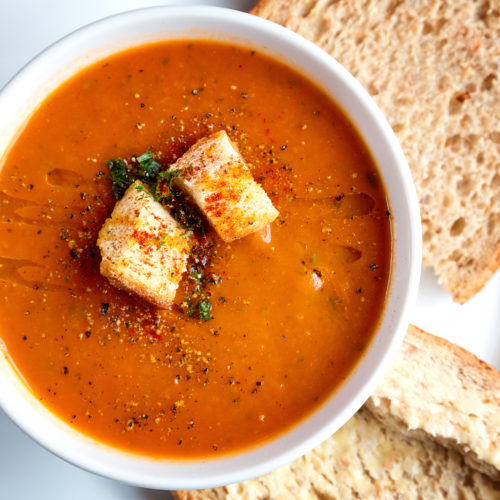 Is there anything more autumnal than a piping hot bowl of tomato soup? With less than 300 calories a serving, this lightened-up tomato soup recipe would pair great with whole grain bread or a side salad for lunch! The whole veggies and garbanzo beans add fiber to keep you full long after you've slurped down the last tasty, tomato-filled bite. Get the recipe >>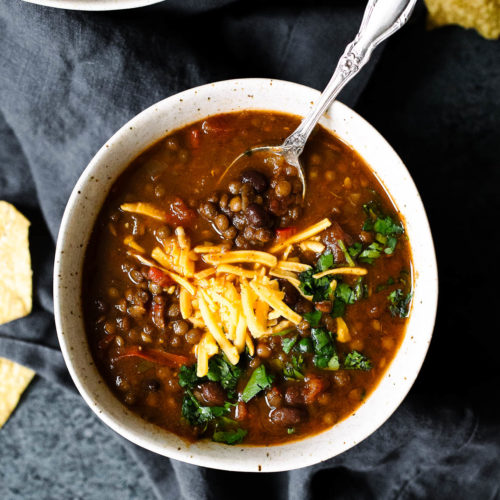 This vegetarian slow-cooker soup is packed with plant-based protein and a ton of spices to make it super flavorful. You can even top it with traditional chili fixings, like a little low-fat Greek yogurt (as a great sour cream alternative), some shredded cheddar, and cilantro. Get the recipe >>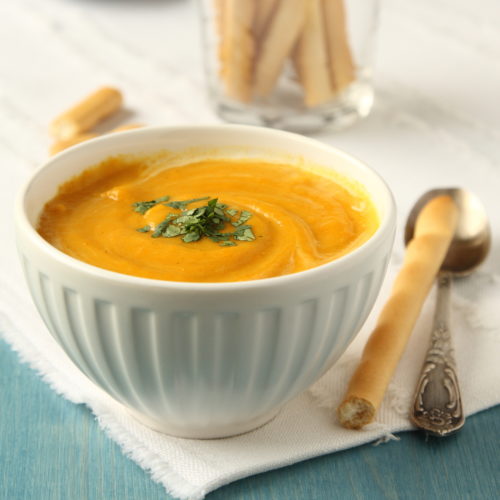 Sweet potatoes and yams are among our favorite healthy fall foods, so this soup is a must-make! It's low-cal, dairy-free, and gluten-free too. Packed with sweet potatoes, veggie broth, almond milk for added creamy texture, some pumpkin pie spice and plenty of spices, it's perhaps the coziest, most comforting veggie soup you can make this season! Sweet potatoes are high in fiber, anti-inflammatory, and loaded with vitamin A and potassium. Serve this soup with a side of bread or a salad for a low-calorie and delicious dinner. Soup's on! Get the recipe >>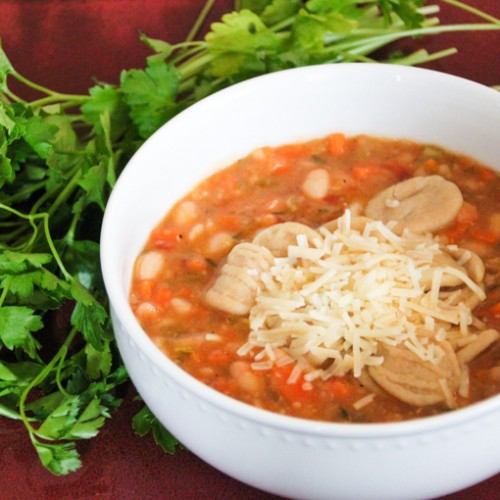 This white bean soup is a great dinner option for chilly fall nights! It's made with tons of veggies, beans, herbs, and other pantry staples, making it simple to throw together on busy weeknights. Full of antioxidants, protein, and complex carbs, this recipe gives your body the nutrients it needs to stay healthy and satisfied enough not to fall into late-night dessert cravings. Get the recipe >>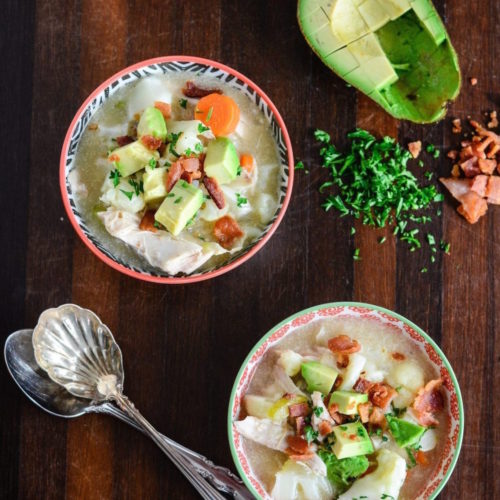 This creamy, delicious chicken chowder is not only healthy, but simple! It takes just 15 minutes to prep and 30 minutes to cook, so you can save time on busy nights while still feeling good about getting a healthy meal on the table. Plus, it's Paleo-friendly and it's super easy to make vegetarian if you don't eat meat. Get the recipe >>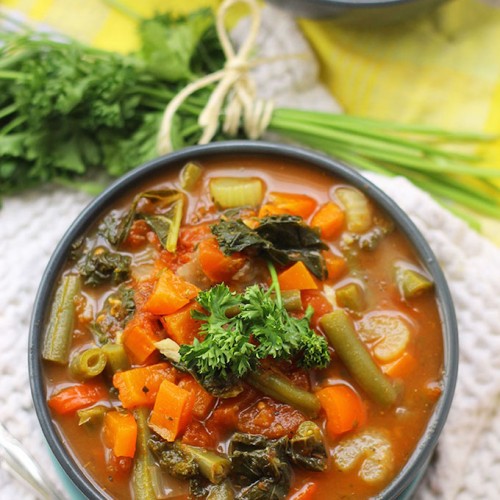 We don't believe in gimmicky detoxes or "cleanses," true. But what's something we do believe in? The power of veggies! If you are trying to eat clean, this soup is packed with vitamin-rich veggies that will nourish your body with the nutrients it needs to stay healthy. It's low-fat and the perfect soup to make a big batch of for busy weeks when you need a side of soup or a healthy snack! Get the recipe >>
What's your favorite comforting soup? Let us know in the comments!

For more great recipe ideas, make sure to check out our fast and easy recipe videos!
2

Responses to "7 Healthy & Nourishing Fall Soup Recipes"