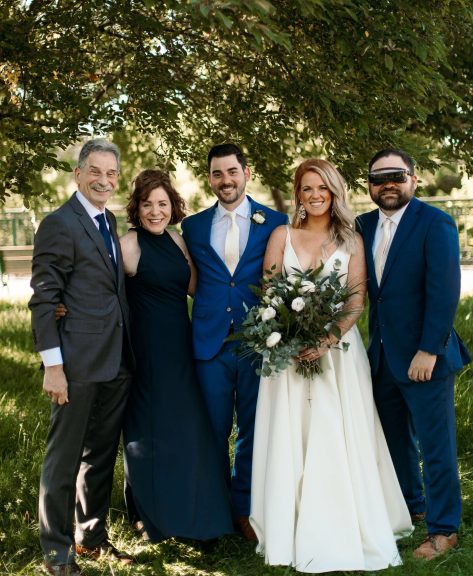 Why did you join GHUTV?
To tone a bit and maybe drop a few pounds. Our son was getting married about 5 months after I joined, and I wanted to look decent for pictures! 😊
When did you join GHUTV?
December 20, 2019
Why do you choose to work out with GHUTV rather than other brands?
It's easy to click on a calendar and just press play. Or to find a workout that fits my needs for the day. The workouts always show modifications, I'm 64 and don't care for jumping, prefer lower impact. The trainers are enthusiastic, kind, and "normal!" And I get to do it all from the comfort of home, no makeup or heading to a gym. Safe at home!
Why is GHUTV one of your go-to fitness resources?
It has all the resources and support I need: encouragement, workouts, accountability, technology, all at my fingertips.
What is your favorite part of your GHUTV membership?
I enjoy the GHUTV squad, and of course all the trainers. Everyone is so supportive and encouraging. If you messed up and over ate, or you haven't pressed play for a while… oh well! Hit reset and start again! No guilt, no shaming. Just great support. And I have found kickboxing to be a favorite workout. Oh and did I mention, I can do it all from the comfort of home?! ☺️
What have you achieved with GHUTV?
The physical stuff, a 10 lb weight loss, toned arms, more energy, better discipline, a healthier outlook, cleaner eating, an exercise habit. I added up my stats for the year: 21,197 active minutes, 346 days of doing something active… that's 94.8%!! (And nice family photos from the wedding)! 😁 A good routine, and a commitment to keeping fit.
What would you tell your friends about GHUTV?
It's a great supportive environment with all the tools to help you stay accountable and reach your goals. It's fun!
What is your favorite GHUTV workout?
Any of the kickboxing workouts