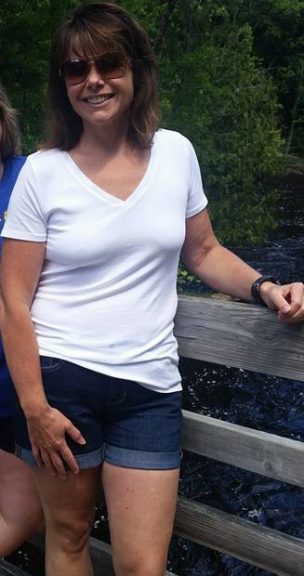 Why did you join GHUTV?
Prior to learning about GHUTV I had lost 75 lbs after finally deciding to take control of my health earlier that year. No fad diets – just healthy eating, real food and lots of walking. I knew if I was going to maintain I needed to do more than just walking for physical activity. GHUTV popped up on my Facebook feed due to a friend that was a member.
When did you join GHUTV?
November 2016
Why do you choose to work out with GHUTV rather than other brands?
It really was the first one I looked at thanks to a friend who was already a member. The introductory offer was amazing. Once I tried the workouts I loved how real Chris and all the trainers are. They are so encouraging and not intimidating. In no time you feel like you are hanging out with friends.
Why is GHUTV one of your go-to fitness resources?
The trainers are the best! Each one offers their individual style, and the variety of workouts is amazing. There is truly something for everyone. No matter what mood I'm in I can find a workout that fits my day!
What is your favorite part of your GHUTV membership?
The variety and the trainers! So many fabulous workouts and new ones added all the time! When COVID struck the trainers brought us into their homes and kept us on track! The motivation and encouragement is endless!!
What have you achieved with GHUTV?
I've maintained the weight loss I achieved in 2016. I have never in my life stuck to a fitness regimen until now. For over 4 years now I have consistently worked out 5-6 times per week. I will turn 50 this March and I have never felt better!
What would you tell your friends about GHUTV?
It is the greatest deal in fitness!! I've made some amazing friends in the Facebook group who motivate me daily! I love being able to workout at home (especially this year!)
What is your favorite GHUTV workout?
It's so hard to choose but GOLD Kickboxing HIIT is probably #1.