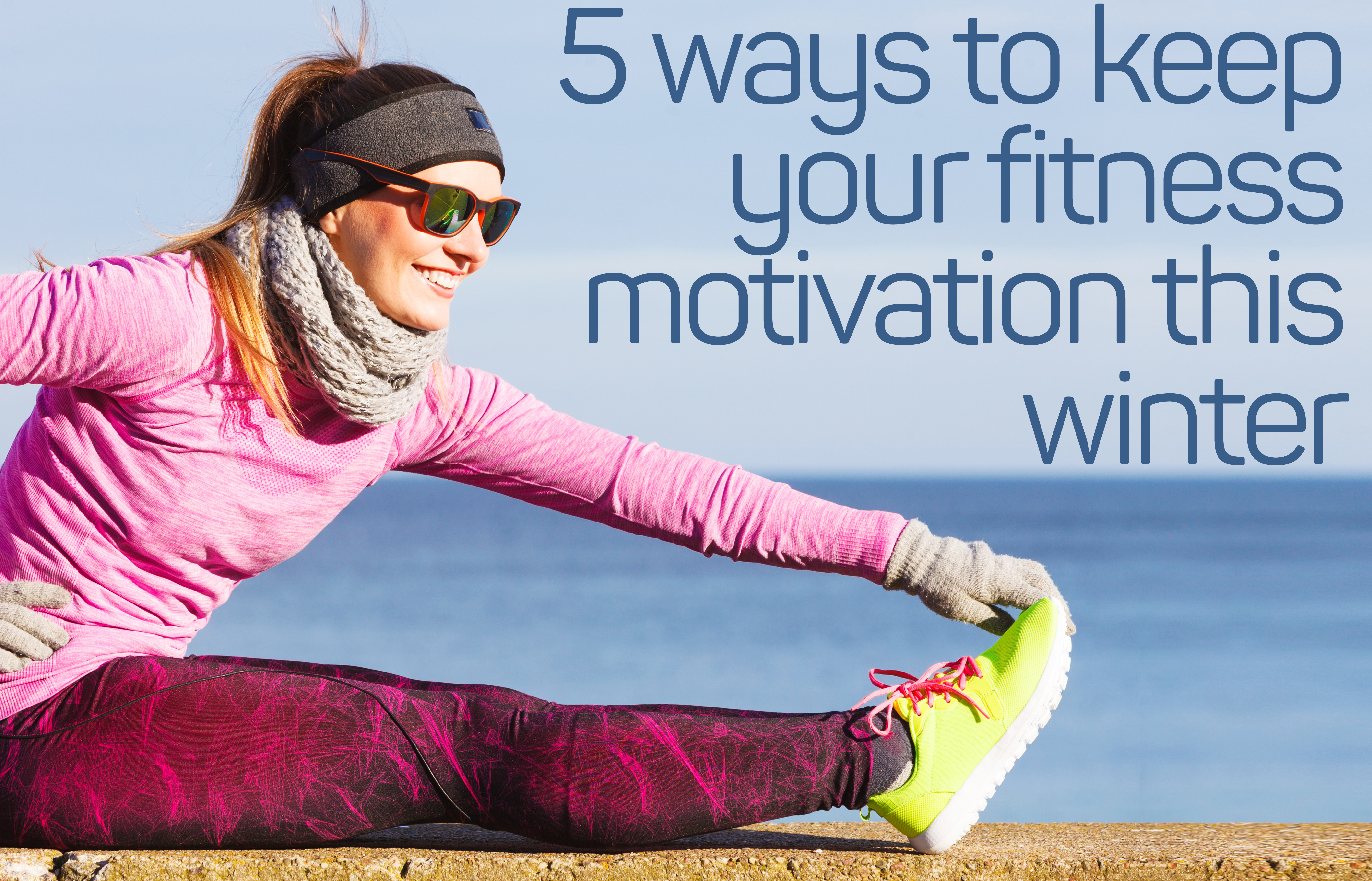 With darker days and less time spent outdoors in the winter, it's easy to slide from Thanksgiving to New Year's feeling less-than-excited about working out and staying fit. Holiday parties with tons of baked goods seem to lurk around every corner and most people find their energy wanes a bit with less daylight and fresh air. It's only natural that most people find it harder to get motivated to workout during the winter months—but there's no need to wait until January 1st to pick up the slack! Learn how to keep your fitness mojo going strong with these four tips to stay motivated all winter long!
1 – Get Your Workouts Done In the Morning
What sounds more appealing when you're leaving the office and it's already dark out: dinner and Netflix or hitting the gym? Getting your workout done first thing in the morning is extra helpful in those dark winter months when your motivation to workout can wane as the day goes on. Of course, for some people this time frame may not always be possible. But when you can, try squeezing in a workout before you do anything else. It will help you check it off your list and make the rest of your day a whole lot easier.
2 – Embrace The Great Outdoors
If you live in a cold climate, it can be tempting to huddle inside all winter because of the weather. However, getting fresh air while getting your blood pumping can be like a double shot of happiness to a drab winter day. Especially if you suffer from seasonal affective disorder, be sure to get outside during the day for a walk, jog, or run. Even a 15-minute walk at lunch will help you feel better and motivate you to keep moving throughout the day. Just layer strategically and bundle up so you can enjoy the great outdoors! Check out these 9 Cold-Weather Running Hacks for more layering tips.
3 – Warm Up + Slow Down With Yoga
Winter months can be a great time to try yoga, Pilates, and other workouts that give you a great stretch while also building internal heat in the body. As you calm the mind and work your muscles, you build heat in the body, loosen your muscles, and improve your flexibility. If you've been feeling sluggish or lethargic this winter, try getting back into your workout routine with yoga. Start with Yoga Flowetry or this 20-Minute Yoga Routine.
4 – Workout At Home
Don't let wind, sleet, or snow keep you from your workouts during the winter. Yes, getting outside is still important, but one of the best things about at-home workouts is that they can be done regardless of the weather or amount of daylight. Plus, you don't have to battle any scary road conditions to get to a jam-packed gym, either! Use our huge library of workout calendars to start a new winter workout routine you can tackle each day at home!
5 – Establish Nourishing Rituals Around Your Workouts
In the dark winter months, it's natural to crave a little more coziness and comfort. But that doesn't have to mean you skimp on the hard work of exercise. Reward yourself for exercising with a nourishing, post-workout ritual in the winter, like a hot bath with Epsom salts, a cup of soothing chamomile tea, or some lavender aromatherapy. Try healthy yet comforting recipes like this nutrient-dense detox veggie soup or peruse our healthy comfort food recipes. You can be healthy and fit yet still find comfort and relaxation this winter—they are not mutually exclusive!

How do you stay motivated in the winter months? Let us know in the comments below!