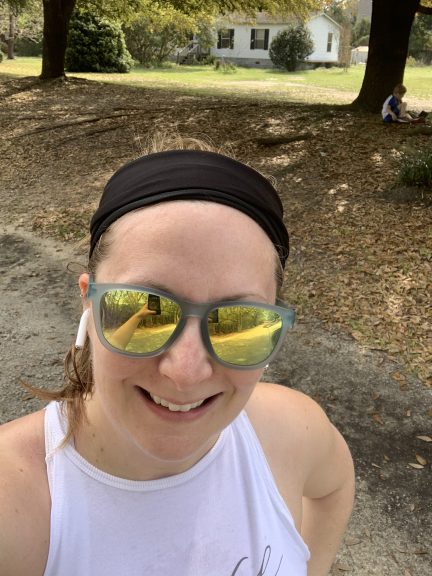 Why did you join GHUTV?
I wanted a streaming platform for challenging and fun workouts by trainers who are encouraging and engaging.
When did you join GHUTV?
March 2019
Why do you choose to work out with GHUTV rather than other brands?
I had started to feel very bad about my body image and generally never felt like I was "enough" when using my last streaming program. I also LOVE that this is Chris' business and passion and doesn't feel like some huge impersonal corporation just out to make millions and feed off of others via a MLM scheme. I love that Chris and the trainers are so welcoming and really feel like they are my friends. And this may be silly but I also love that the trainers wear clothes!! And not just skimpy little shorts with their butt cheeks hanging out or tiny sports bras they look like they are going to lose. The programs that do those things make me feel bad about myself and make me uncomfortable for my young son and husband to be in the room at the same time. I know I never have to worry about that with GHUTV. The trainers feel like real women and not supermodel celebrity trainers.
Why is GHUTV one of your go-to fitness resources?
So much variety in the workouts! Challenging and tons of cross training opportunities. Love the trainers so much.
What is your favorite part of your GHUTV membership?
I love the variety of workouts and variety of lengths. But I must also love that Sam Cam and Chris and the trainers are always truly there for us. They aren't sitting in their corporate offices scheming ways to make more millions but truly how to help more people get healthy! Also love I can take it anywhere on my phone— like to the park for some of the bodyweight workouts!
What have you achieved with GHUTV?
I have gotten a lot stronger. I feel better in my own skin. My endurance has definitely increased. Push-ups have gotten better. Pilates has really helped with my low back pain.
What would you tell your friends about GHUTV?
The workouts are amazing and will kick your butt. You will get out of GHUTV what you put into it! You will never be bored. The trainers truly care. They are fun and genuine.
What is your favorite GHUTV workout?
Any version of kickboxing whether HIIT, combined with strength, pyramid, etc. I love total body strength and cardio the absolute best but find my body likes the kickboxing cardio more than some of the more plyometric-type cardio combos.