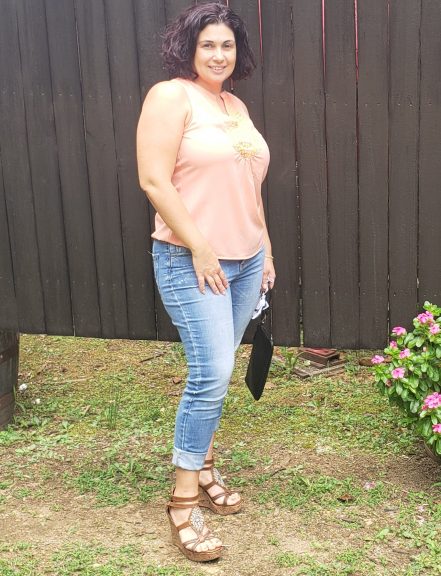 Why did you join GHUTV?
I joined GHUTV because I wanted to workout at home instead of the gym after I had my daughter. While I was on exercise TV, I found Chris Freytag! Then, on YouTube I found her Slim 10 workouts, and I loved her! I ended up googling her and found the Get Healthy U website, then saw an ad for GHUTV and signed up right away. It was only premium at the time.
When did you join GHUTV?
May 2016
Why do you choose to work out with GHUTV rather than other brands?
I love the trainers. I love the different workouts and the encouragement they give you.
Why is GHUTV one of your go-to fitness resources?
The workouts are great and so many to choose from.
What is your favorite part of your GHUTV membership?
I absolutely love the LIVE GOLD workouts. I do those more than the other workouts.
What have you achieved with GHUTV?
Strength. Oddly enough I have not lost weight. Sometimes I weigh more, but my clothes fit awesome and I love when I repeat a workout that I struggled with before and feel stronger the 2nd time around.
What would you tell your friends about GHUTV?
Two of my friends have actually joined because they tried it with me at home! I tell them how fun it is because the variety of workouts and trainers.
What is your favorite GHUTV workout?
So many to choose from. But I love strength (building muscle), and tried Barre and Pilates with GHUTV, and now I love those as well.