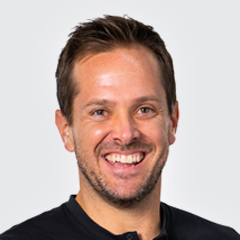 GOLD HIIT Mixer 1
JC Lippold
Join us for this Get Healthy U TV workout, exclusive to those with GOLD membership! Get Healthy U TV Trainer JC Lippold will be leading you through his signature Yoga/HIIT hybrid format. This format starts with mindfulness and yoga type movements. JC will then move you into a circuit of full body movements that will get your heart rate up, use your muscles and push you to challenge yourself. He will end with body awareness and stretching. Get ready to move, breath, and shift your mindset! Everyone finishes with a sense of calm and confidence!
Level: All Levels
Equipment: Mat
Instructor: JC Lippold
In order to view the Live Class, be sure to visit this page while logged in to your GOLD member account. Want to stream this workout to your TV? Here is how to do it.
THIS EVENT IS ONLY AVAILABLE FOR GHUTV GOLD MEMBERS

Popular Live Class videos
Explore videos by JC Lippold