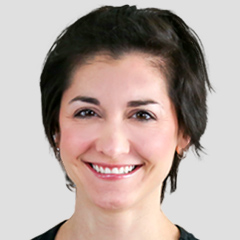 GOLD No Repeater Low Impact Strength 1
Leah Zahner
Join us for the next Get Healthy U TV workout, exclusive to those with GOLD membership. Ask and you shall receive!
1. No repeated exercises
2. Low impact
3. All strength
Get ready- this will be challenging and satisfying. Low impact doesn't mean easy! Leah will use all the muscle groups to give you a solid total body workout. Bring a couple sets of dumbbells and get to work. Modifications are always welcome. Go lighter or heavier depending on your fitness level. The 30 minutes will fly by as you feel your muscles working hard!
Level: All Levels
Equipment: Mat, dumbbells (light and heavy)
Instructor: Leah Zahner
THIS EVENT IS ONLY AVAILABLE FOR GHUTV GOLD MEMBERS

Popular GOLD Workouts videos
Explore videos by Leah Zahner