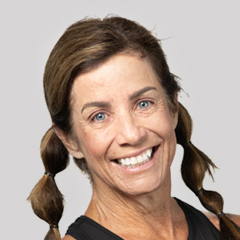 GOLD Barre Boxing 4
Shelly Hawkins
Join us for this Get Healthy U TV workout, exclusive to those with GOLD membership! Shelley Hawkins is taking the standard barre class and adding a cardio-kickboxing flare in this fourth version of Barre Boxing. Punch your way through cardio intervals, catch your breath with barre strength training, and take a jab at non-traditional core movements. You can do this workout with just your bodyweight or add a set of light dumbbells (2-5 pounds). This upbeat barre-boxing class will be sweaty and fun!
Level: All Levels
Equipment: Light dumbbells (2-5 lbs)
Instructor: Shelley Hawkins
In order to view the class, be sure to visit this page while logged in to your GOLD member account. Want to stream this workout to your TV? Here is how to do it.
THIS EVENT IS ONLY AVAILABLE FOR GHUTV GOLD MEMBERS

Popular GOLD Workouts videos
Explore videos by Shelly Hawkins