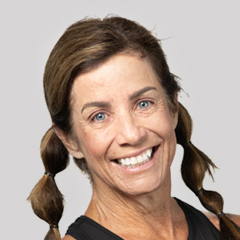 GOLD FIT (Functional Interval Training)
Shelly Hawkins
Join us for this Get Healthy U TV workout, exclusive to those with GOLD membership! Shelley Hawkins will lead this interval workout that will train your entire body head to toe. Using functional moves for 30 seconds each, followed by 10 seconds of rest, will make this 30-minute workout will fly by! The nature of these quick intervals will increase your heart rate while using your muscles.
Level: All Levels
Equipment: Mat, dumbbells (light and medium)
Instructor: Shelley Hawkins
In order to view this class, be sure you're logged in to your GOLD member account. Want to stream this workout to your TV? Here is how to do it.
THIS EVENT IS ONLY AVAILABLE FOR GHUTV GOLD MEMBERS

Popular Live Class videos
Explore videos by Shelly Hawkins