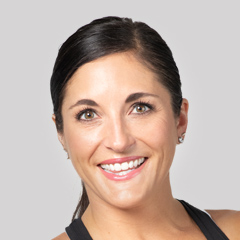 GOLD Body Zone Breakdown 4
Tara Putz
Join us for this Get Healthy U TV workout, exclusive to those with GOLD membership! Trainer Tara Putz is back for more! Body Zone Breakdown 4 is the ultimate full-body workout. You will have four blocks of work. Starting with lower body, moving to upper body, then total body, and finishing with core. There will be cardio sprinkled throughout along with serious strength-training moves. This is the best of both worlds—cardio and strength. Get your heart rate up while working every zone of the body. Modifications will be given. Get ready to sweat it out!
Level: Intermediate, Advanced
Equipment: Medium to heavy dumbbells, mat
Instructor: Tara Putz
In order to view the class, be sure to visit this page while logged in to your GOLD member account. Want to stream this workout to your TV? Here is how to do it.
THIS EVENT IS ONLY AVAILABLE FOR GHUTV GOLD MEMBERS

Popular GOLD Workouts videos
Explore videos by Tara Putz