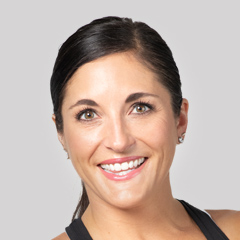 GOLD Mini Band Low-Impact HIIT 1
Tara Putz
Join us for this Get Healthy U TV workout, exclusive to those with GOLD membership! This full-body, low-impact HIIT workout will get your heart pumping while strengthening your muscles. Grab some dumbbells and a mini band and join Trainer Tara Putz for a fun and effective workout! Tara will take you through intervals of work to rest and encourage you to work hard using maximum effort and push for high intensity. No jumping, so you can focus on good range of motion and pace. The mini band will give an extra boost to your lower body. All levels welcome, because you can slow the movements down if you'd like. Get ready to sweat!
Level: All Levels
Equipment: Dumbbells, mini band, mat
Instructor: Tara Putz
In order to view the class, be sure to visit this page while logged in to your GOLD member account. Want to stream this workout to your TV? Here is how to do it.
THIS EVENT IS ONLY AVAILABLE FOR GHUTV GOLD MEMBERS

Popular GOLD Workouts videos
Explore videos by Tara Putz